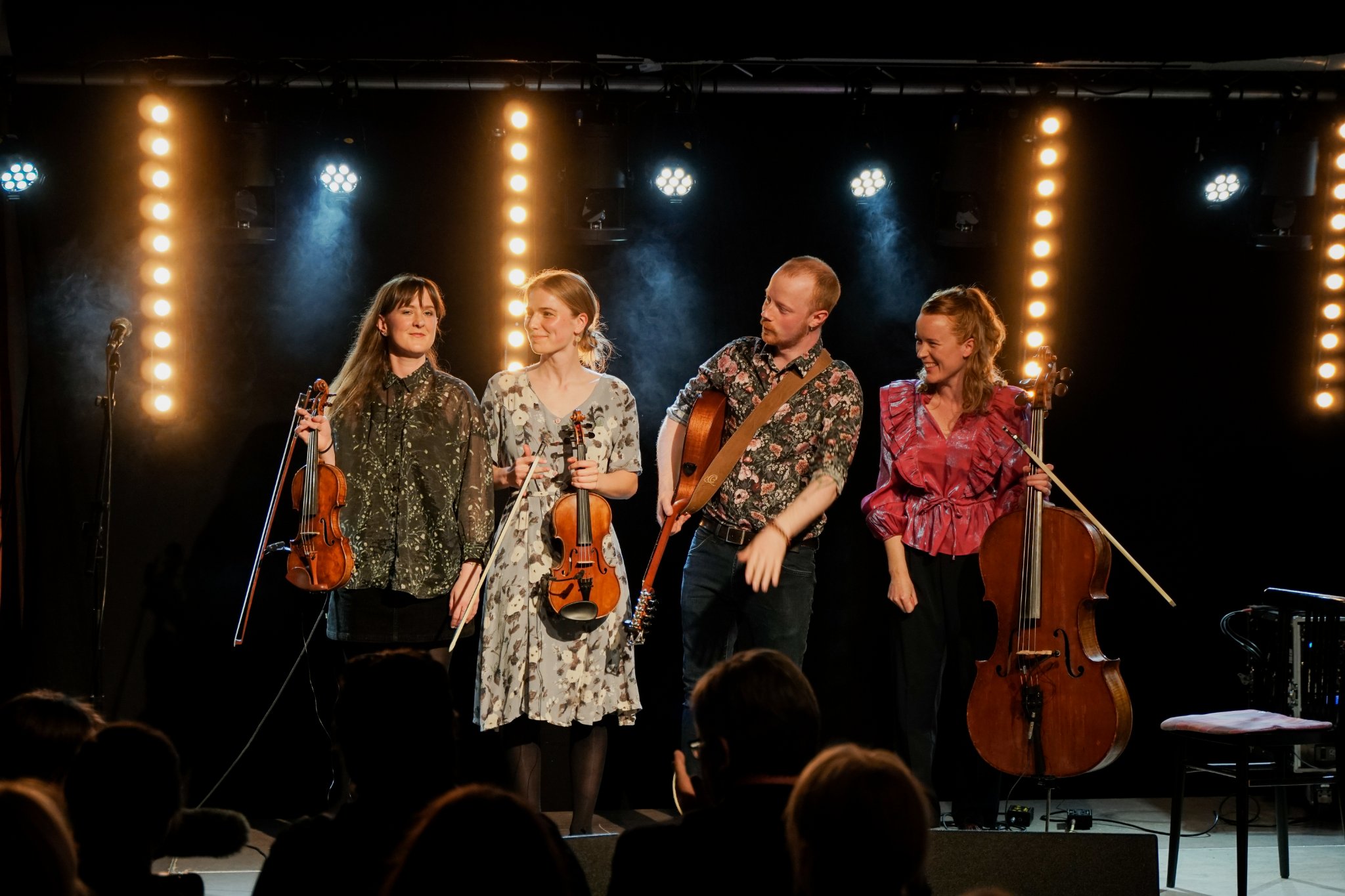 PHOTO:
Mariana Yaremchyshyna
Stringflip is a young group of gifted musicians with a refreshing take on folk traditions, mostly working with Nordic roots, but also with journeys into Celtic folk music. As the name clearly expresses, the quartet is obsessed with strings. Tender melodies mix with sparkling grooves when Sofie Bollen (violin/song), Hanna Blomberg (violin/viola), Albin Sundin (cittern) and Veronika Krøll Voetmann (cello) lead the audience through dance tunes and infectious folk melodies. The band released their debut album in April 2021, which earned them a nomination as newcomer of the year at the Danish Music Awards.
Their album can be purchased here: https://stringflip.bandcamp.com/album/stringflip (digital copy) and here: https://folkshop.dk/shop/31-go/631-stringflip—stringflip/ (physical copy).
For more information visit: https://www.facebook.com/stringflip/
For booking: stringflipband@gmail.com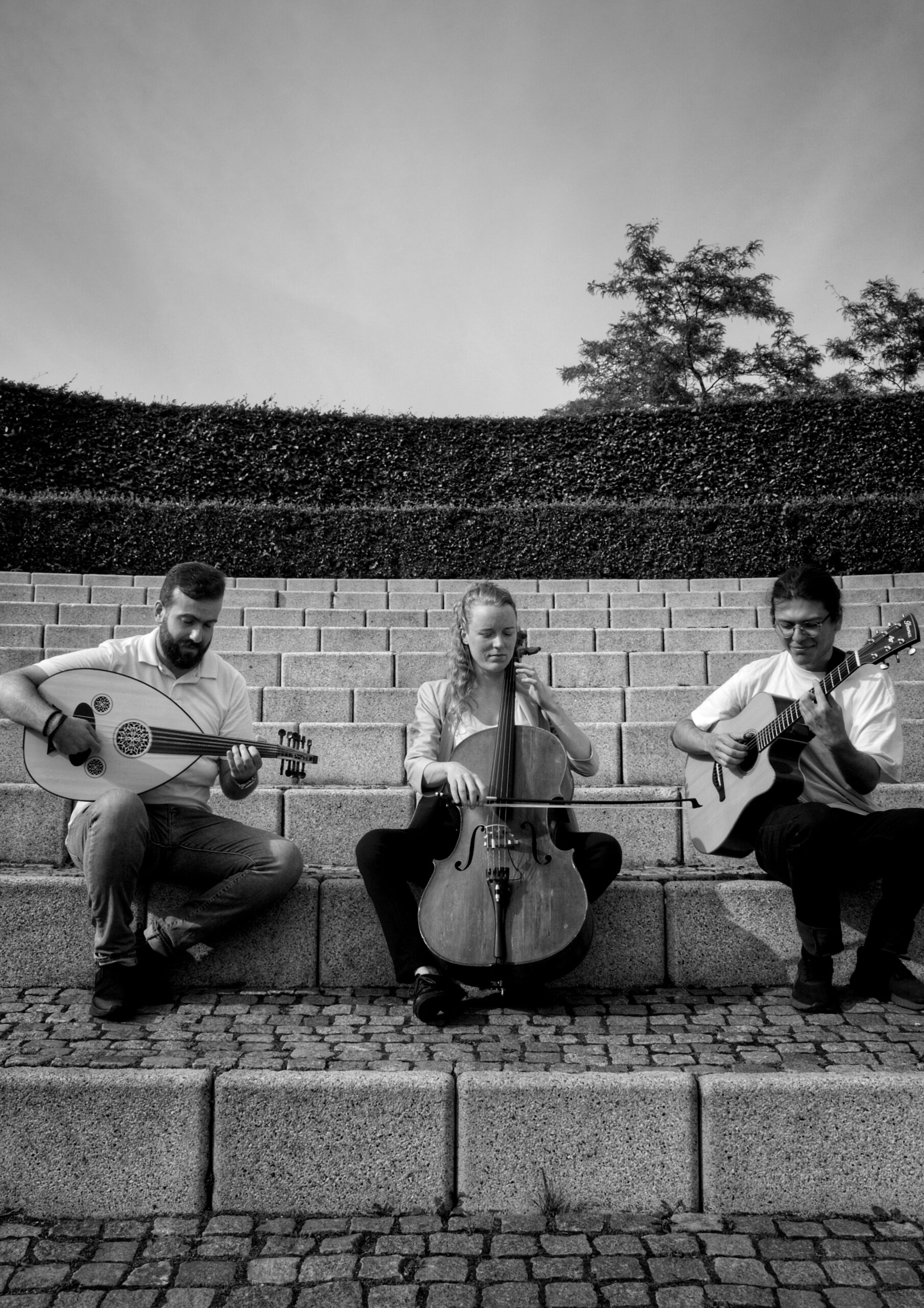 Cloud Atlas Trio creates atmospheric and luscious soundscapes, where fragments from Arabic maqam and improvisation meet Nordic folk music, baroque and classical impressionism, along with newly composed melodies and polymetric grooves. Through addition of effect pedals and electronic loops, the trio presents a surprisingly varied and rich sound that embraces the audience in a transcendental universe. From their first meeting, the three musicians have shared a common vision of creating a musical melting pot, where the interplay between different genres, playing techniques and cultures has been their main focus. The three musicians: Salomon Jakobsson (SE, guitar), Yahia Najem (JOR, song/percussion/oud) and Veronika Voetmann (DK, cello) come from very different backgrounds and each has expertise in music genres ranging from classical Arabic and Western music, Nordic folk music, improvisation and pop / rock.
Their first album was released 21st August 2023.